July's Etsy-Beadweaver's team challenge was selected to be "Beautiful Summer Flowers." To me, that spoke of flowers with richer colors, such as purple, red, or blue. I was inspired to create an accessory featuring blue flowers with white trim, so it could not only be used for casual summer wear, but for mid-year weddings too.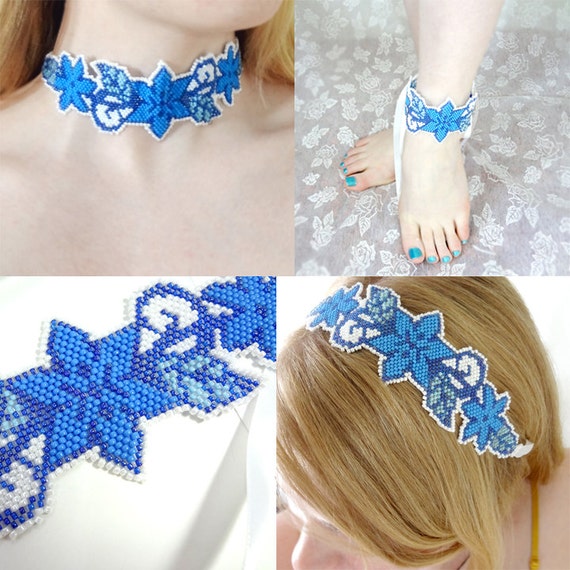 My entry is easily the most versatile beaded accessory I have ever created. As you can see, it can be worn as a headband (tied around your head horizontally or vertically), an anklet, or a choker.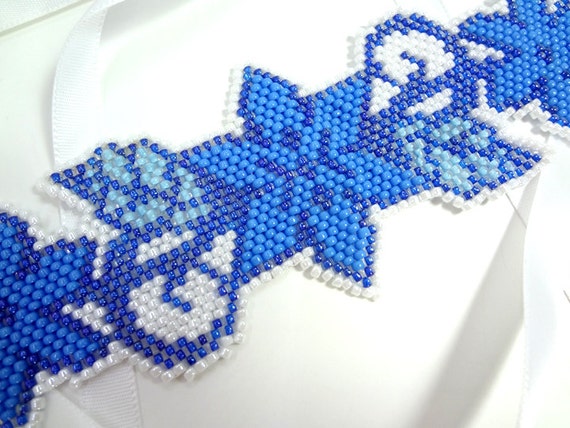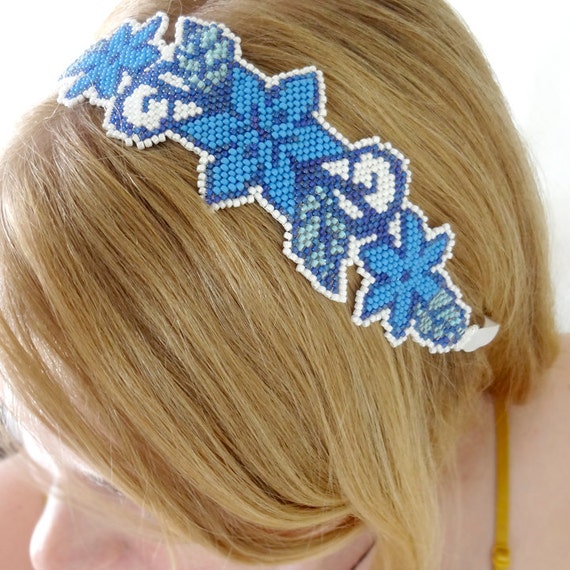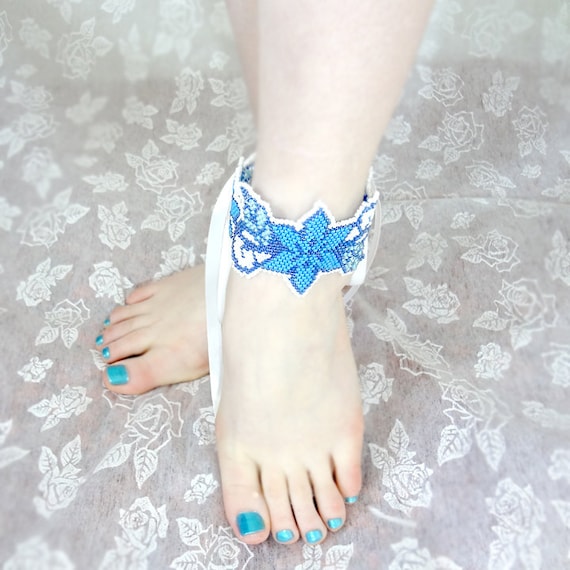 This is just one of many lovely summer flower inspired entries created by members of the Etsy-Beadweavers team. You can vote for your favorite until the 15th over at the team's blog.
Tagged: anklet, beaded headband, choker, competition, contest, etsy, etsy beadweavers, headband, summer accessories, summer flowers