I was starting to feel like it had been too many months since I had participated in an Etsy-Beadweavers Team challenge. (Not since the January competition, to be exact.) So I was delighted when the most recent theme was announced: "June Bride."
There was no question for my sense of inspiration that I needed to create a ribbon headband.
Inspired by all things vintage, I opted for a creamy ivory shade rather than stark white. This accessory glides along romantically with an air of garden party style.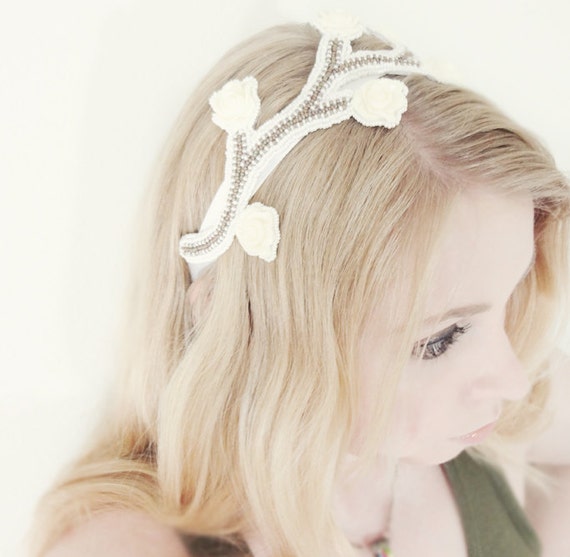 The bead embroidery features ivory rose cabochons, and is stemmed with lines of matte toho beads that swirl with shades of light brown and deep gold.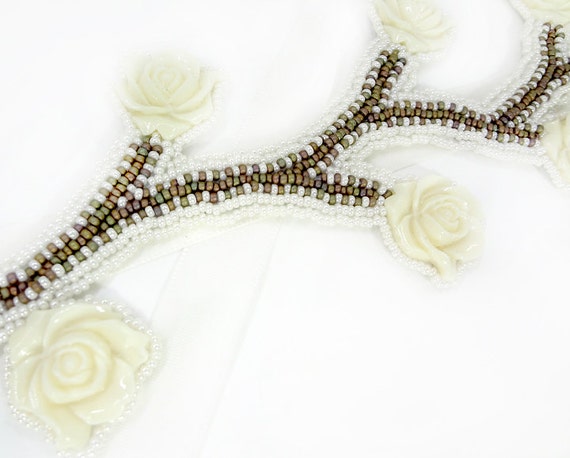 The beaded design is attached to a silky ribbon for tying comfortable around your head in your favorite headband-wearing style.
While I obviously designed this hair accessory for brides-to-be, I also wanted it to be classic enough that a bride could wear it again casually after her big day, or someone might even fancy it who isn't planning a wedding at all. Therefore, the piece is slightly less flashy than my usual rhinestone-adorned numbers.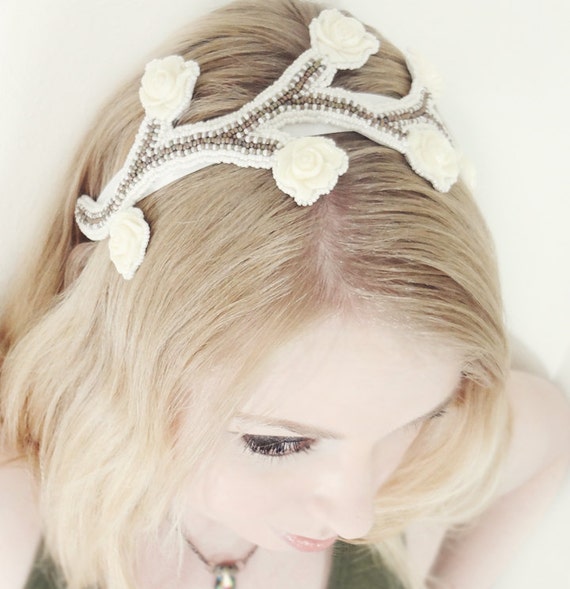 As part of the Etsy-Beadweaver's Team June Challenge, you can see this piece along with all of the other magnificent entries on the team blog. You are also able to vote for your favorite of the lot until June 15th at midnight.
Tagged: beaded headband, bridal accessory, bridal headband, etsy, ivory headband, ribbon headband, wedding accessory, wedding hair piece