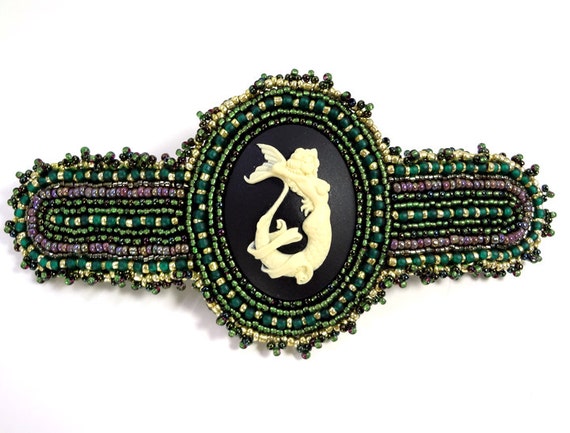 When I created this beaded mermaid barrette for the May 2013 "By the Seashore" challenge, I had a feeling it would be a hit. So I went ahead and made two of them. As I suspected, the first one I listed sold after a few days of being in my Etsy shop. Luckily, I was able to renew the listing so that the second barrette could be in the challenge.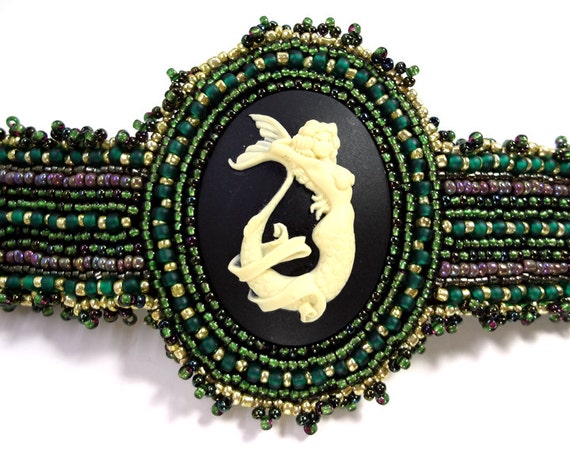 This beauty features a two-toned cabochon of an exotic mermaid. She is surrounded by hand bead-embroidered layers of dark green, maroon, and glistening golden toned seed beads. All of the embroidered is beaded into a non-woven material and backed with black velvet fabric to protect the stitching. The Design is attached to an 80mm French-style barrette clip. Perfect for those of us with lots of locks to hold in place.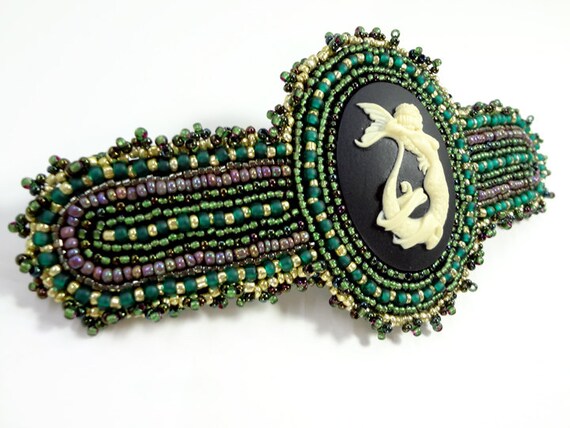 I won't be making this darling again. If you want to be the first to snatch her up, you can find her in my Etsy shop here. Also, be sure to vote for your favorite challenge entry on the Etsy Hearts Beads Team blog by May 29th.
Tagged: art, barrette, beading, competition, contest, etsy, hair accessory, handmade, mermaid, ocean, sea