Being different is tough, especially at first. Selling something unusual, that won't appeal to as broad an audience as a bronze-toned owl necklace might, is a challenge to get off the ground. But, I'm here to tell you, when you DO get your unique products found by the people who love them, they will be fiercely loyal to both you, and what you are selling.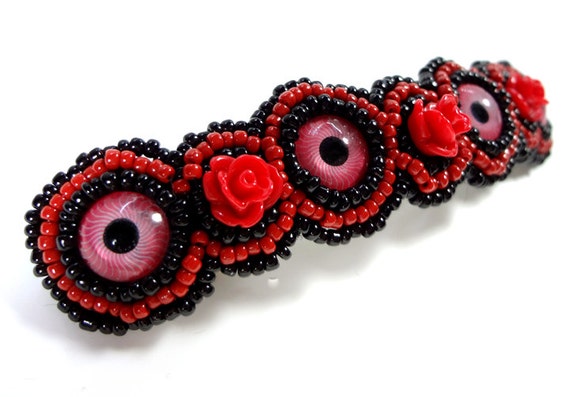 It's like the marketing geniuses say: If you try to appeal to everyone you'll end up appealing to no one.
Say you are a photographer, and you want to start selling your pictures on Etsy. You might take a look around, and quickly see that a lot of sparkly pictures of carnival rides sell well, and are sold by several of the photographers within the marketplace. You now have two choices: try to compete with these already established sellers by selling very similar items to theirs, or, sell something completely different. Monty Python style.
What if: you took some inspiration from these sellers (such as carnival rides) but put your own spin on it? For example, scary images of carnival rides completed with splattered blood and frightening clowns would appeal to the horror-loving crowd. Or, stylized, pastel-colored renditions of these rides could work well for children's nurseries. See what I did there? I just carved out two possible niche markets that a photographer could be aiming for, rather than the very general definition of anyone who shops on the internet.
When you establish a niche market by selling something unique and different, you will be able to more effectively target your desired audience with the appropriate marketing. You will be able to identify where they hangout online, what they "like" on Facebook, and which local events they might be attending. Since you are making items that your target market is more likely to LOVE, they will also be more likely to become loyal followers of you and help spread the word. By merely selling something unique, your tribe of initial customers will help do a lot of your promotion for you. Who, after all, doesn't want to be first to tell the world about an awesome new product they just bought?
Tagged: business, etsy, handmade, jewelry, marketing, niche market, selling, small business, target audience